baalish
@baalish
4 weeks ago
How to write a blog with SEO on baalish?
Last updated
Ever wanted to post your story, article, or research on the internet so that it would show up at the top of search results?
Maybe you want to showcase your writing talents to like-minded people? 
Guess what? baalish has a 100% (in Google Lighthouse tests) when it comes to SEO and posts here will be ranked much higher in search results for Google, Bing, etc.
Let's see how to start publishing QUICK!
1. Enter post details and upload a featured image:
After you click the "+" icon in the navigation bar, you should first,
Select a thumbnail image. (Optional)

Set an eye-catching title for your post. (Required).

Add a few tags. This improves your post SEO score.

Select if you want to set the visibility to "DRAFT" or "PUBLIC". Draft posts are only accessible to you.
After you are done, click "Create new post" and wait for the baalish editor to load in.
2. Next, write a bit of content for your post: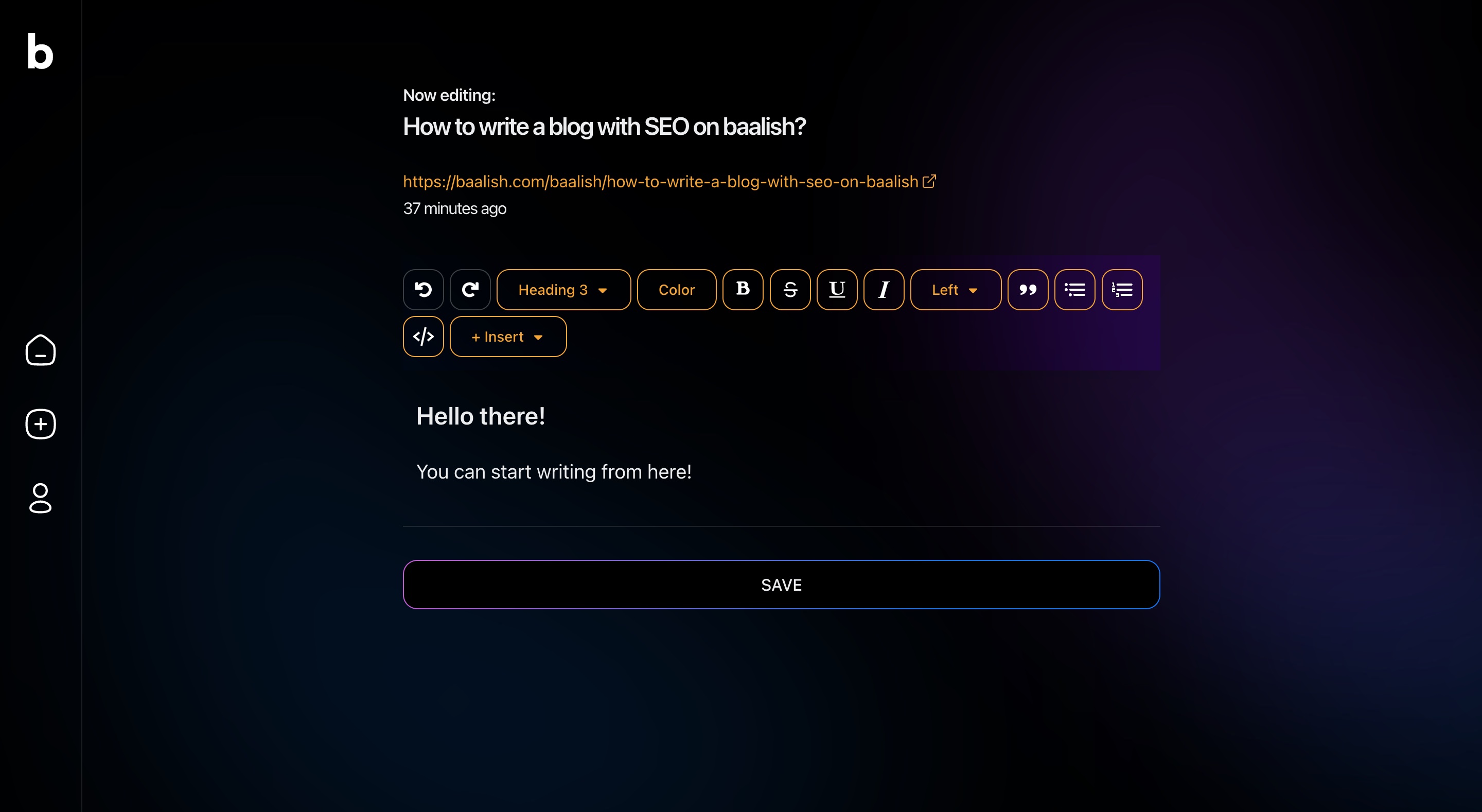 After creating your post, you can start using baalish's rich text editor to start writing your beautiful and engaging post. There are all the tools needed in the editor toolbar.
This post was also written entirely in our editor.
So? What are you waiting for? Let's start getting those juicy clicks on your post today!